Audio files can be imported to Recorder Plus from Cloud Drive.
For example: iCloud, iCloud Drive, Google Drive, Dropbox, Box, OneDrive
First we recommend using "Documents" app to download audio files from cloud drive.
https://readdle.com/products/documents
In "Documents" app, tap the cloud drive button(Figure 1.1), select and login (Figure 1.2) your favorite cloud drive.
Figure 1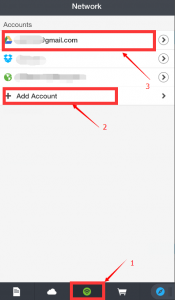 After login in, browse (Figure 1.3) and select the file which you want to import,  tap it, then it will be downloaded.
Figure 2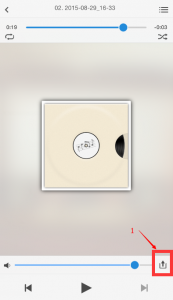 When the download process is over, tap it to play, and then you can use the "open in" button to import the file to Recorder Plus. (Figure 2.1 and Figure 3.1)
Figure 3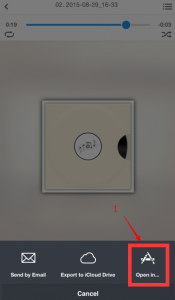 Actually users can also use "Documents" to import audio files from the following servers:
WebDAV Server
FTP Server
SFTP Server
Windows SMB
SugarSync
Office 365 SharePoint
ShareFile
Yandex.Disk