If you want to just delete one recording, just tap "…" button on the right side of the recording  (figure 1.1) , then "delete" (figure 1.2).
Figure 1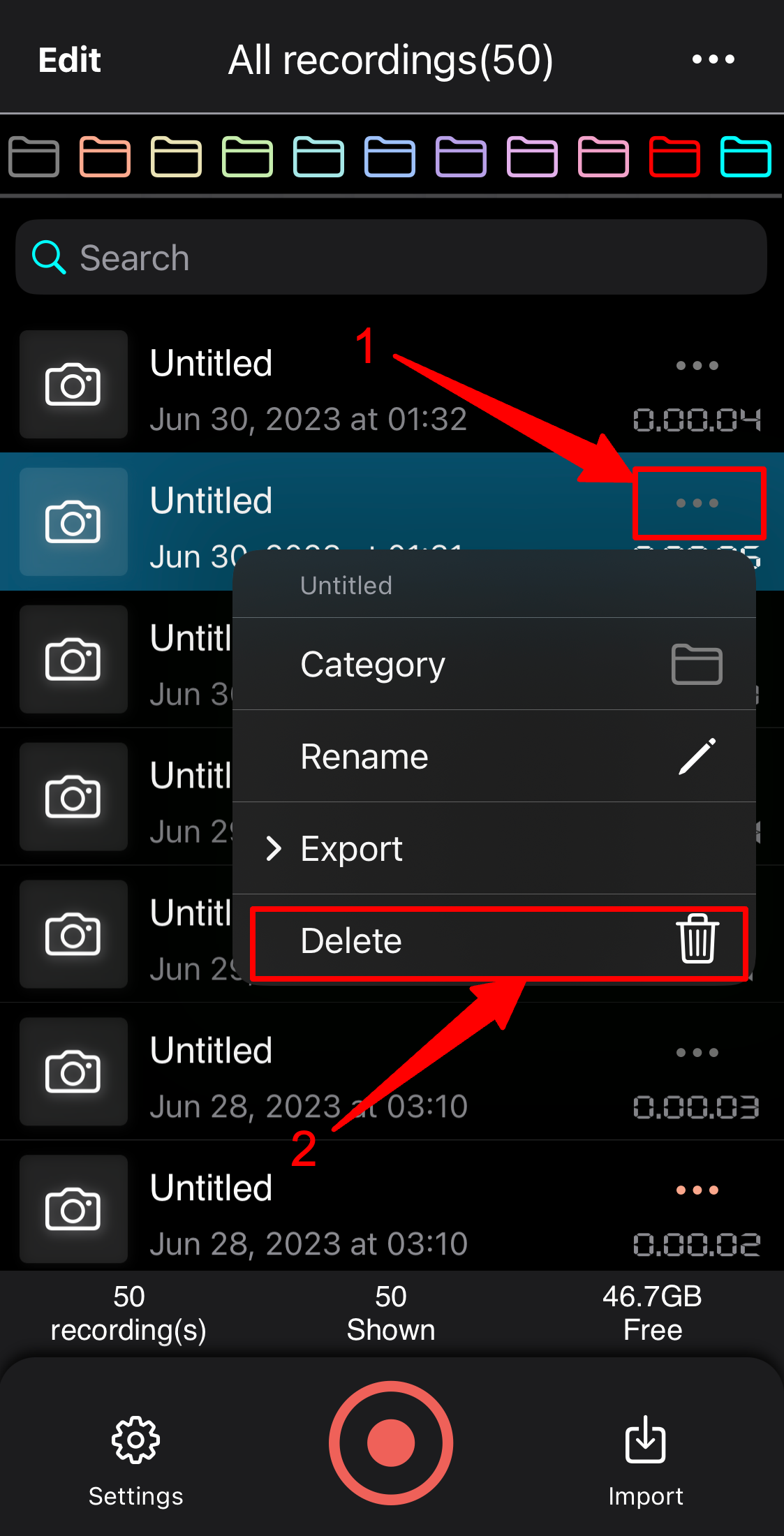 If you want to delete multi recordings, tap "Edit" button (figure 2.1) to switch to multi operation mode, then select multi recordings (figure 3.2), then "delete" (figure 3.3).
After multi operation(delete, export, category), tap "Done" to quit multi operation mode (figure 3.1).
Figure 2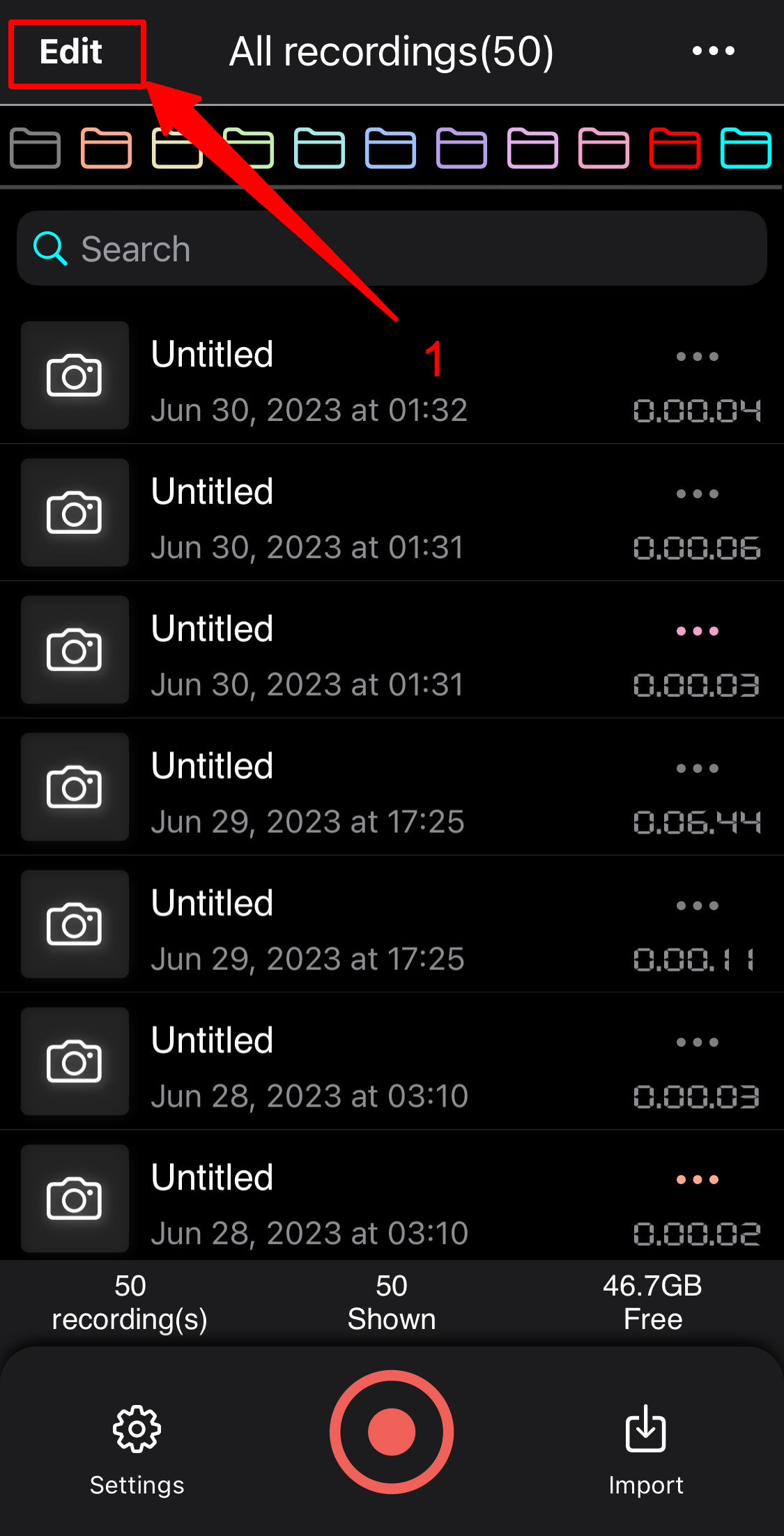 Figure 3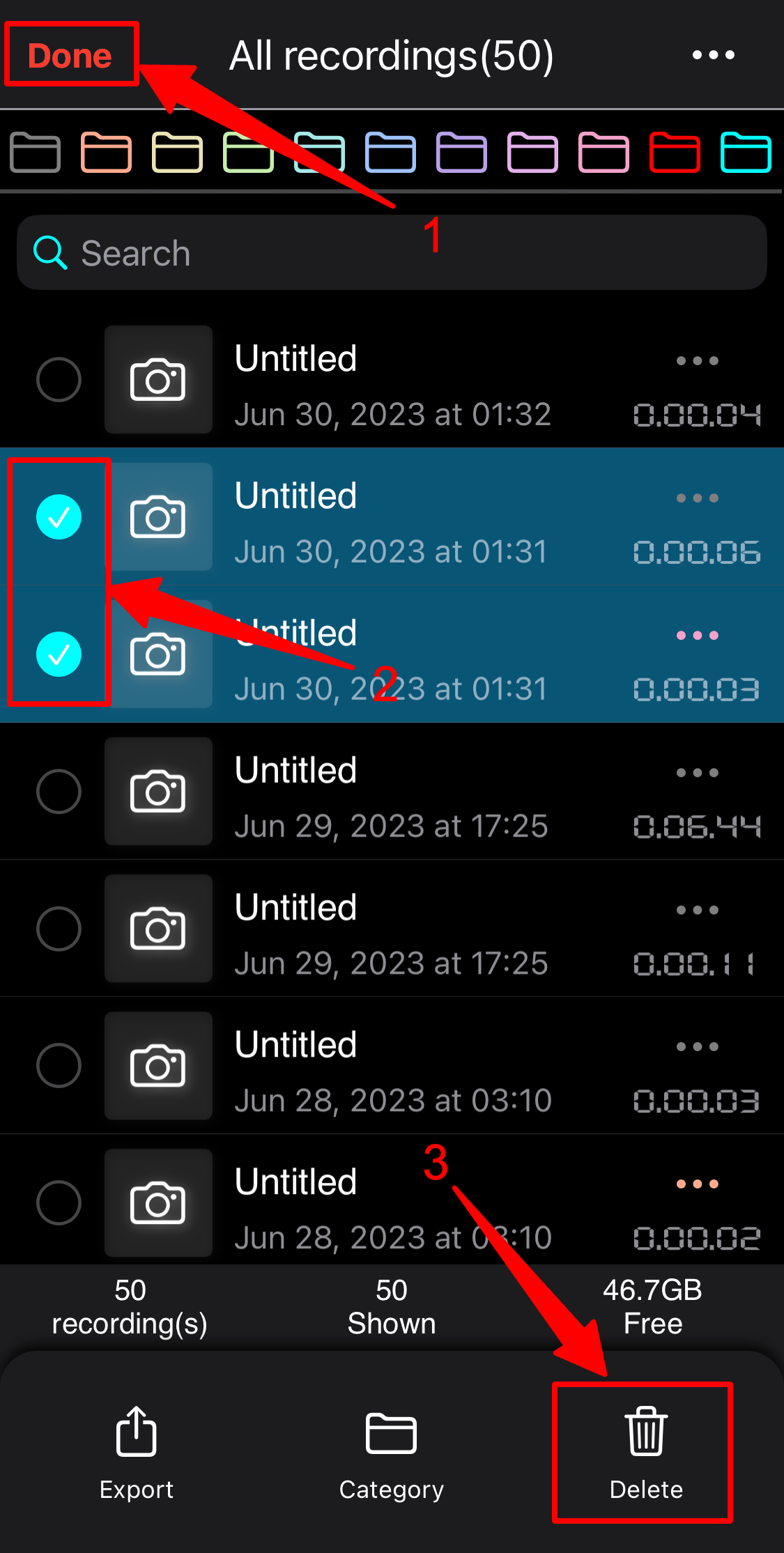 To delete all recordings, reference: